Please Select Your Motorcycle
We will show you products that fit your motorcycle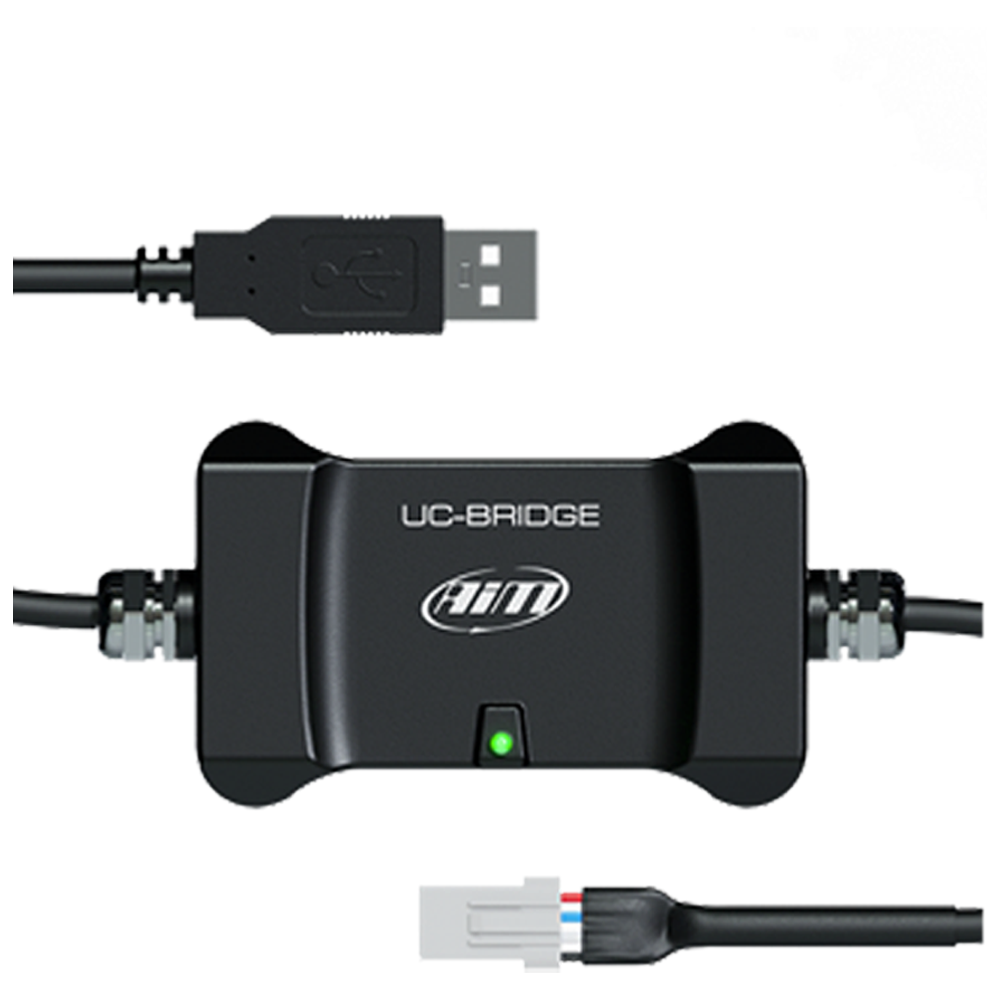 AiM Cobra / Taipan UC Bridge
(Typically ships in 15 days)
AiM Cobra / Taipan UC Bridge
AiM Cobra / Taipan UC Bridge
Brands
AIM Sports
Product Code:
C-UCB - XE1UCB000
Availability:
Typically ships in 15 days
AiM Cobra UC Bridge:
The AiM Cobra UC Bridge is the connection between the CAN bus of the ECU and the USB port of your PC.
Key Features :
User License:
The Cobra ECU comes with some basic maps that already give you better performances than the stock ones. Some highly professional tuners from around the globe offer specific maps that better fit your requirements, for example managing different exhaust tubes and two injector kits etc.
You will require the UC Bridge for the following two functions:
Transfering new and different maps to your ECU through the User License UC Bridge.
To receive the diagnostic information from the Cobra ECU.
Tuner License (not included with this cable):
With this license, the tuner can create custom maps, configurations and strategies designed for the rider's bike, allowing full control of the ECU. The tuner can flash then directly on the ECU or send an e-mail to allow the rider to download and install them in the ECU.
Cobra ECU Connections - Optional Extra Click Here to purchase the AiM ECU.
The Cobra ECU has 4 connectors :

Main Connector - Compatible with most off-road bikes.
CAN Connector - Connects to the Handlebar Switch and Data Logger.
2nd CAN Connector - Connect to the UC Bridge, in order to communicate with the PC.
3rd Connector - Connect to spare analogue inputs and to a possible second injector.
All Offroad, Supermoto, Enduro or Motocross