Please Select Your Motorcycle
We will show you products that fit your motorcycle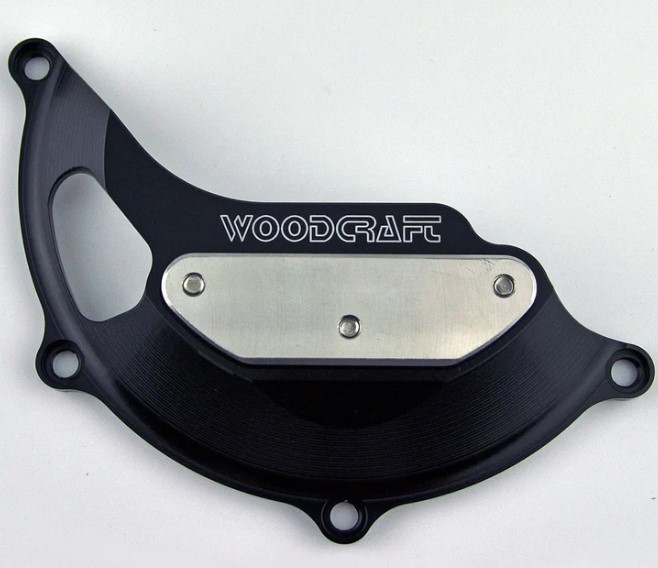 Woodcraft Stator Cover Protector (LHS) | KTM 790 / 890 (2018-2023)
(Typically ships in 2-3 days.)
Woodcraft Stator Cover Protector (LHS) | KTM 790 / 890 (2018-2023)
Woodcraft Stator Cover Protector (LHS) | KTM 790 / 890 (2018-2023)
Brands
Woodcraft-CFM
Product Code:
60-0790LC-*
Availability:
Typically ships in 2-3 days.
WOODCRAFT Stator Cover Protector (LHS)
KTM 790 | 890 (2018-2023)
---
All of our covers are 100% CNC machined from 6061 Aluminum billet to give you both great looks and exceptional strength with internally bolted replaceable skid plates. Woodcraft 2-piece engine covers are designed to:
offer replaceable stainless steel (or Aluminum) skid plates which add wear resistance in the most vulnerable area
keep your bike oil tight in the event of a crash
often allow for multiple crashes
give your bike a custom look that will make you stand out in the crowd
---
WOODCRAFT COLOR OPTIONS:
**PLEASE NOTE: Images are for color representation only and may not represent the actual KTM fitment.
---
FITMENT:
2018 KTM 790 Duke
2019 KTM 790 Duke
2020 KTM 790 Duke
2020 KTM 890 Duke
2021 KTM 890 Duke
2022 KTM 890 Duke
2023 KTM 890 Duke