Please Select Your Motorcycle
We will show you products that fit your motorcycle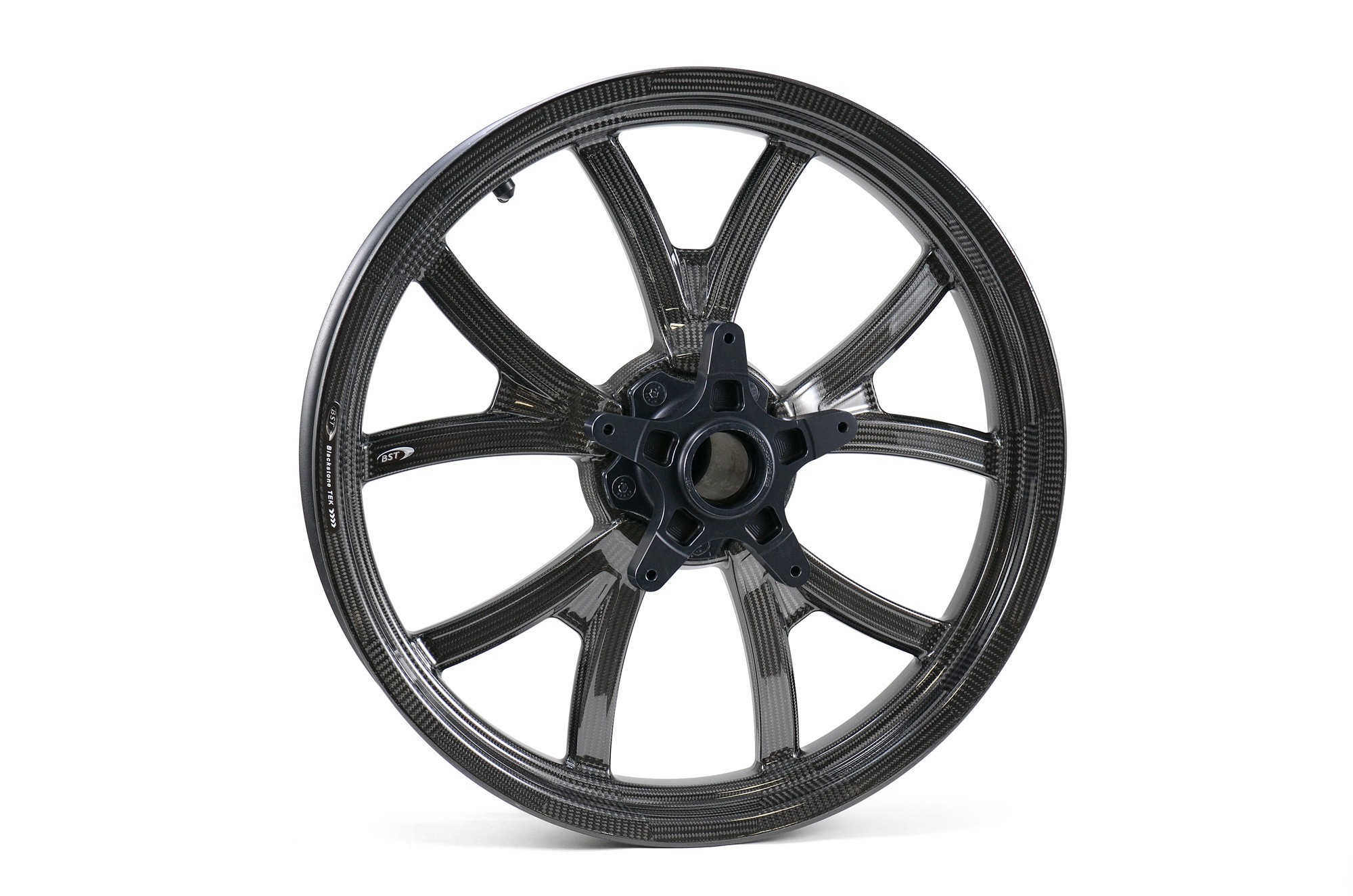 BST Torque TEK 19 x 3.0 Front Wheel for Spoke Mounted Rotor - Harley-Davidson Touring Models (14-20)
(Typically ships in 2-3 days.)
BST Torque TEK 19 x 3.0 Front Wheel for Spoke Mounted Rotor - Harley-Davidson Touring Models (14-20)
BST Torque TEK 19 x 3.0 Front Wheel for Spoke Mounted Rotor - Harley-Davidson Touring Models (14-20)
Blackstone Tek is the biggest aftermarket carbon fiber wheel manufacturer in the world – more than 22,000 wheels carry the BST name on multiple different sportbikes, superbikes, exotic vehicles and other custom creations.
BST are the authority when it comes to optimising carbon fibre technology to reduce unsprung weight and to change the moment of inertia – making your bike faster, lighter and easier to handle.
BlackStone Tek Carbon Fiber wheels are designed to be the most sensational performance enhancement you can add to your ride. Carbon fibre is the most technologically advanced material on the planet – lightweight, exceedingly strong, beautiful and sexy, it is used on the most exotic sport machines in the world.
Features:
SIZE: 3.0" x 19"
BRAKE ROTOR PCD: 5 x 6.7" (170mm) – "Spoke Mounted"
WEIGHT:
Add 0.60 lb. (0.272 kg) with Worldwide Bearings ceramic bearings
Add 0.65 lb. (0.295 kg) with Worldwide Bearings steel bearings
STATIC LOAD RATING: 440 lb. (200 kg)
MATERIALS: Carbon fiber and aluminum
STYLE: Five curved, split-spoke configuration
VALVE STEMS: BST Ultra-High-Speed (UHS) 90-degree, aluminum stems and caps
APPROVALS: DOT E and JWL for street and track use
FITMENT: Direct OEM replacement (see 'Fitment' below for additional models)
WARRANTY: 2 Years
For Harley-Davidson models equipped with factory ABS: When altering the diameter of the front wheel, the wheel speed sensor needs to be recalibrated to prevent loss of braking. ABS Wheel Speed Correction Modules can be purchased separately.
Additional Model Fitment:
Road Glide - FLTRX (15-20)
Road Glide Special - FLTRXS (15-17)
Road Glide Special - FLTRXS (2020)
Road Glide Ultra - FLTRU (16-19)
Street Glide - FLHX (14-20)
Street Glide Special - FLHXS (14-17)
Street Glide Special - FLHXS (2020)
Road King w/ Cast Aluminum Wheels - FLHR (14-20)
Road King Special - FLHRXS (2020)
Electra Glide Standard - FLHT (19-20)
Electra Glide Ultra Classic - FLHTCU (14-19)
Electra Glide Ultra Classic Low - FLHTCUL (15-16)
Ultra Limited - FLHTK (14-20)
Ultra Limited Low - FLHTKL (15-19)