Please Select Your Motorcycle
We will show you products that fit your motorcycle
SUPERLITE "XD SERIES" 520 CONVERSION CHROMOLY STEEL FRONT RACE SPROCKET - Yamaha R1/R1M (2015-2023)
(Typically ships in 2-3 days.)
SUPERLITE "XD SERIES" 520 CONVERSION CHROMOLY STEEL FRONT RACE SPROCKET - Yamaha R1/R1M (2015-2023)
SUPERLITE "XD SERIES" 520 CONVERSION CHROMOLY STEEL FRONT RACE SPROCKET - Yamaha R1/R1M (2015-2023)
Brands
Drive Systems USA
Product Code:
21611R
Availability:
Typically ships in 2-3 days.
520 Conversion - Superlite XD Series Chromoly Steel Front Race Sprocket - SKU# 21611R

---
Superlite "Xtreme Duty" front sprockets are manufactured to be the lightest and most durable countershaft sprockets available today. Superlite front sprockets are made from case hardened chromoly steel to exact tolerances and the exclusive tooth profile offers a precise fitment over other brands. Most sprockets are drilled and lightened for less rotating weight while still offering massive strength for small to large displacement machines.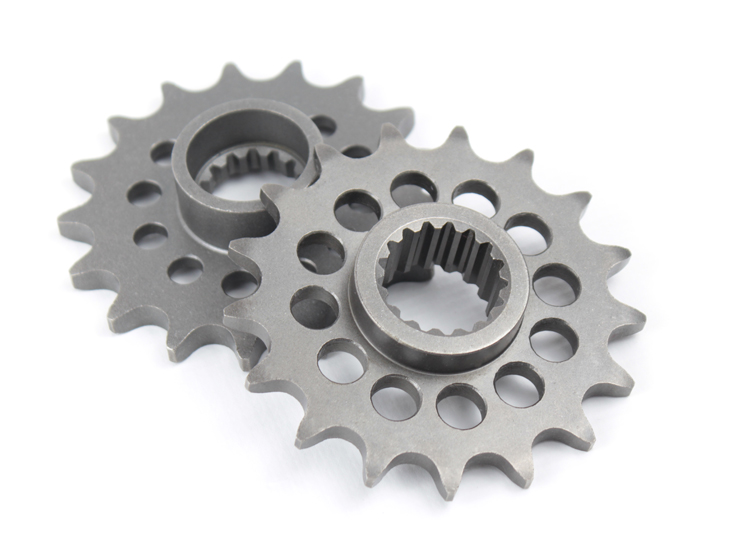 2015-2019 Yamaha YZF-R1
2020-2024 Yamaha YZF-R1
2015-2019 Yamaha YZF-R1
2020-2024 Yamaha YZF-R1