Please Select Your Motorcycle
We will show you products that fit your motorcycle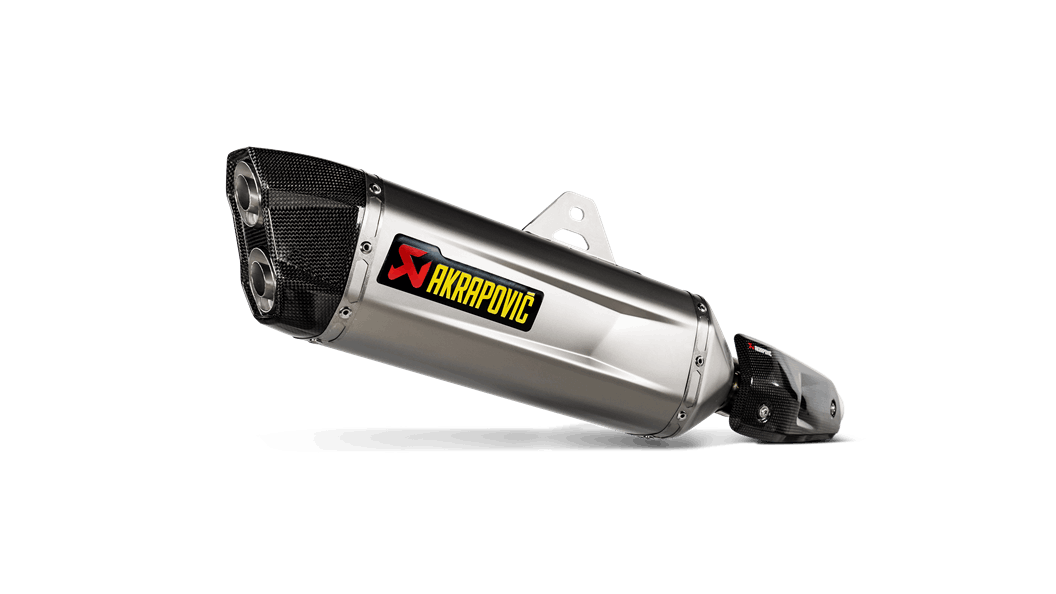 Akrapovic Titanium Slip On for Yamaha Tenere 700 (2022)
(Typically ships in 2-3 days.)
Akrapovic Titanium Slip On for Yamaha Tenere 700 (2022)
Akrapovic Titanium Slip On for Yamaha Tenere 700 (2022)
Brands
Akrapovic
Product Code:
S-Y7SO3-HGJT
Availability:
Typically ships in 2-3 days.
Part of the new 'Durability Reimagined range', with increased durability and an evolution of muffler design and shape. Constructed from lightweight titanium and finished with a handmade newly designed carbon fibre heat shield and end cap, with an imprinted muffler to add to the visual impact. 33,3% less weight than the standard stock version. EC/ECE type approved and a simple plug-and-play installation, with no remapping needed.
Exhaust system fits on Ténéré World Raid version.
Exhaust system is compatible with original Yamaha side cases.